Our software testing experts uses independent quality assurance testing methods and quality assurance methodologies to deliver the testing needs. Our comprehensive and robust testing practice identifies the completeness, authenticity, and quality of the software.
Our web design services help consolidate customers, distributors and partners using Web-enabled processes thereby transforming key processes within an organization and we always try to maintain long term relationship with our clients.

Firstly we gather:
➤ website's requirements
➤ competitor websites
➤ goals and objectives
➤ keywords for SEO purposes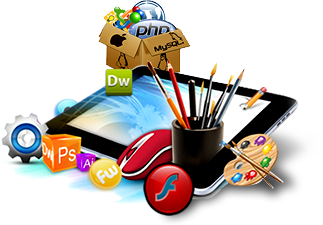 A good web design questionnaire will define how you would like to portray and present your website and company through the overall look. For instance, if a client says they want their site to be professional, then the website design questionnaire will help define what type of aesthetic they associate with professionalism. The questionnaire guides the design process by giving our design team the overall perception of the client for the development of wireframe design.
Chekhra streamlines your existing processes working behind the scenes on your website, making your consumer outreach more robust and conscious to the changing markets as we know that your business is unique, with its own problems and challenges.So, if you are looking forward to take your business on the web, find us just a call away.