Fleet tracking of cabs
Cabs are considered to be one of the most important lifeline for any city's transportation system. Availing taxi/cabs services 24/7 has become not just a luxury but a necessity for the present day commuters.
To fulfill this demand, GPS Tracking plays a very crucial role for cab fleet management. Organizations offering cab services by having a tracking system in place which will enable them to provide prompt and timely service.
Chekhra cab tracking applications and solutions have been designed primarily keeping these pointers in mind -
End user satisfaction, whoever avails the cabs.
Ease of operations for the fleet owners.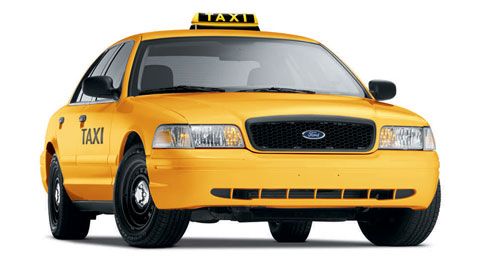 Usually, a GPS tracking systems will be able to keep record on-duty trips; electronically record mileage and location, end the requirement for manual trip sheets apart from dispatching the closest available vehicle to client requests.
In the present age, there are many taxi fleets that owe their easy flow of operations to a GPS tracking solution. It also ensures that the taxi clients do not aimlessly look for a cab or even wait for one to arrive. More and more taxi cab companies are increasingly facing the challenge of increasing the vehicle efficiency by several notches while lowering the fuel consumption. Only a real time GPS tracker will be able to offer a high level of control over a taxi fleet, irrespective of its size.
As these days, punctuality is emerging as a major concern for the clients, only a GPS tracking solution can come handy in such a situation since it will be able to locate the closest cab. Moreover, it can also be utilized to inform the clients with an estimate time when it can reach the location, which helps in increasing the satisfaction level of the clients.
At Chekhra Business Solutions, we offer you a helping hand in the management and tracking of cabs in real time. This web-based fleet management solution has been rated as the best solution for cab management by its different clients.
Understanding the different benefits of using Chekhra's tracking solution for cabs -
Bringing considerable improvement in taxi dispatch for greater efficiency and route management.
Better client service.
Real time updates.
Controlling the driver activity, helps in overcoming the issue of over speeding and accidents.
Significant jump in profit ratio.
Tracking the mileage logs.
Boost to theft recovery.
Elimination of unauthorized usage.
It can be used for investigating police related incidents such as accidents and tickets apart from keeping tab about the mechanical service or maintenance activities.
Tracking the lost parcels/goods of passengers with the help of detailed travel history.
More and more taxi companies are fast realizing the importance of real-time GPS tracking as they are able to understand that it is the best possible way to manage taxi cabs. A GPS Tracking solution for cabs ensures better management of operating costs and profits both. A taxi company will be able to raise its competitiveness by making more informed choices about their business.
Chekhra Business Solution is currently working in close coordination with quite a few taxi companies and helping them bring improvement in dispatching, lower the costs, raise the productivity and bring improvement in safety.
If you are looking for more information, mail us at support@chekhra.net.