Tracking of Passenger buses
Providing impeccable customer service for passengers has always been a big challenge for transportation companies.
It has been found out that the management of intercity or the national permit buses causes' tension to the fleet operators. Moreover, a fleet manager usually has a list of various unresolved issues and it keeps on going up with every passing day. Few of the most common problems faced by a passenger bus operator are -
Incorrect vehicle schedules.
No proper communication with the passengers.
Maintenance of call centers of passenger enquiries.
Finding the nearest available bus and replacing with a moving bus in case of any mechanical failure.
Coupling of buses on particular routes.
Poor maintenance of the buses.
No control over fuel usage.
Passenger security.
Theft of buses or spare parts.
Unauthorized usage for bagging personal profits.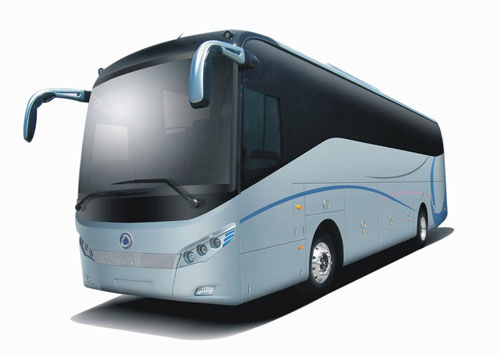 At Chekhra Business Solutions, we believe in offering advanced set of passenger tracking solution which comprises of vehicle location system which has been integrated with automation. It has been found to be helpful in monitoring, analyzing and also bringing improvement in the transit systems.
By using Chekhra's passenger bus tracking tool, it is possible to maintain complete control over the fleet. It helps in strengthening of the overall efficiency levels and also ensures smooth functioning both at the same time.
Top benefits -
Live tracking.
Passengers and relatives can track live location of the bus via Chekhra mobile app.
Predicting the arrival time for passengers via SMS alerts.
On time answers can be given to clients' query like the predicted arrival time.
Vehicle owner can keep a close tab of the movement of the buses in real time on Google map to bring improvement in visibility also asset usage.
Sending out alerts in case vehicles crosses prescribed speed limit, move in or out of set geography, stops at unauthorized locations.
Recording complete movement, distance travelled to carry out analysis of the number of trips, performance per trip.
Maintaining the database of drivers and cleaners.
Maintenance of permits, other necessary documents and receiving alerts about their renewals.
Recovering stolen vehicles.
Helps in timely maintenance of vehicles and inventory.
So, have you been planning to bring on board a GPS tracking solution for your passenger buses fleet. Get in touch with us today and know more about the benefits of using Chekhra's GPS tracking solution for passenger buses.